Bali Fein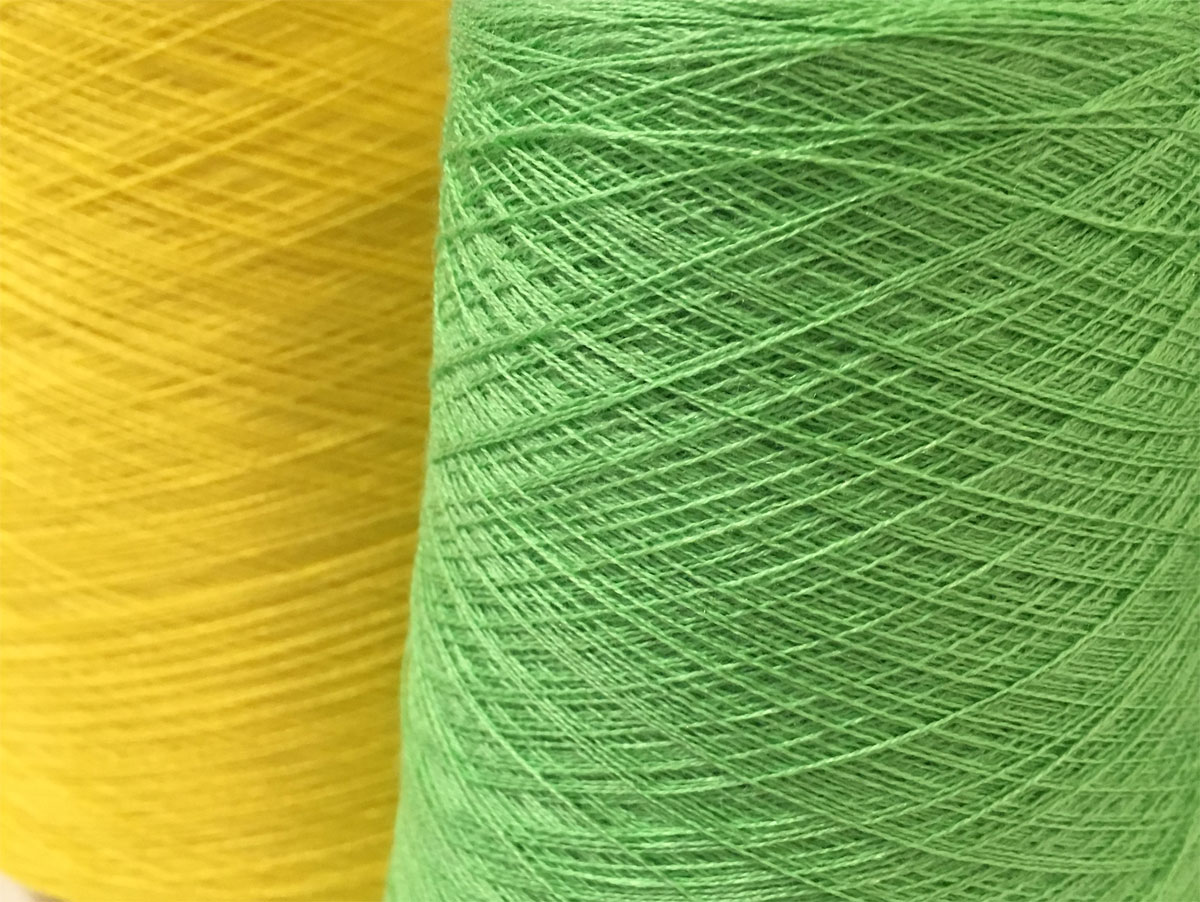 A soft and light weighed yarn for the summer, but also very ideal for colder season. Very comfortable to wear and clean, easy to use.
60% Cotton
40% Polyacryl
Nm Z 27
Approx. 27.000 m/kg
Shade Card: 6 colums – approx. 90 colors available
Please keep in mind that colors look different on every screen! 
To chose the correct color for your need we highly recommend to check it out on the shade cards and compare it in different light spectrums (indoor, outdoor …) to make sure you get the right shade.
Since our supplier for this yarn stopped the production and as we have not found something similar in this quality, the following colors are no longer available: B24, B26, B30, B33, B36, B39, B40, B50, B60, B66, B67, B69, B71
Minimum Order Quantity
… is one cone per color and quality, which is mostly approx. 0,5-1 kg
Yarn Winding
If you need several cones per color we can wind the cones in two or more parts for you. The minimum size of the winded cone is 500g. Smaller sizes are available against a small fee. Please inform us about the needed sizes when you order.
Please keep in mind that in textile business it is used to calculate the weight on base of comercial weight surcharge. Thats why the weight on the bill and the weight of the delivered yarn could be different. The legal percentage depends on the moist of the yarn and the kind of material the yarn is made of.