The history of the yarn-trading in our company reaches back to the early 1960´s when couple Gertrude and Kurt Szirota founded their knitting production in Vienna, the Szirota KG – Atlas Strickmoden.
In 1978 they founded the ATTEX-Textilwarenhandelsges.m.b.H. as a yarn trading company and coincident they reduced and finally closed the production of knitwear.
In 1992 the company facility moved to a new building at Bad Fischau-Brunn, a small town in Lower-Austria, about 50km south Vienna.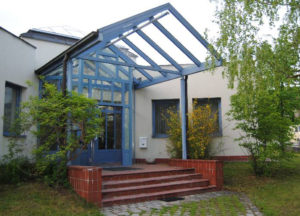 In 1997 the BOGENSBERGER GmbH, a producer of trimmings and cords, founded in 1923, was overtaken and transfered to Bad Fischau.
The year 2001 lead "back to the roots": Kurt Szirota started again with the production of knitwear.
In 2017 Mr. Szirota retired and handed over the company to his son in law, Robert Schara, who has allready been runnig the Bogensberger Company since 1997.
To face the needs of our customers we are endevoured to fit our offers according to their demands.
We would be pleased to welcome you!